Our Story
Certified Arborist, Thornton's Tree Service is Macon and Middle Georgia's most innovative tree removal and service company. With over 10 years of experience. The last 10 years Thornton's Tree Service has managed to develop a staff of the most highly trained individuals to provide their clients with the top quality service they deserve. Our employees are local experts that consistently bring today's most advanced arboricultural techniques and knowledge to customer properties. Safety is a top priority at TTS; this is why their tree removal specialist are always the best choice when it comes to servicing you and your property. Thornton's Tree Service is a sister company to Southern Eco-Scapes. Starting from a landscaping company gives us the opportunity to
grow in more than just one way. Being in the landscaping industry as well as in the tree service industry gives TTS the chance to offer more diversified services. The more services we can offer allows you to call one company for all your needs. The goal of Thornton's Tree Service is to provide excellent customer service by giving you the one on one experience you need. Our Certified Arborists and Tree Care Technicians will be able to walk you through every step while they guide you to the perfect tree service plan that will suit you and your property needs. We all know how important money is, which is why our staff is trained to offer you only the services needed that will benefit your property. We will not try and sell you any unnecessary services.
Thornton's Tree Service was founded by Tommy Thornton who has been in the tree removal industry for over 10 years now.
---
Tommy grew up on a farm in Gray, Georgia just outside of Macon. Being involved in agriculture so early in life instilled a love for the environment. Tommy started his career in the tree industry when he began working for a landscaping company during a work study program his senior year of high school. Tommy graduated with a dual seal diploma in agriculture from Jones county high school. He then went on to attend Georgia Military College and obtained an associates in science degree. After graduating from GMC, he then went to Abraham Baldwin Agriculture College in Tifton, Georgia where he pursued a bachelor's degree in diversified agriculture. In 2012 Tommy became certified by the University of Georgia as a landscape professional. He is also an active member in the GGIA (Georgia Green Industry Association) and the Georgia Urban Ag Council. Tommy is a Certified Arborist by and through the International Society of Arboriculture.
Our Specialty: Tree Removal
Our Macon GA Tree Removal Company is fully licensed, insured and has strong working relationships with many insurance companies and we are happy to work with insurance claims. All of our groundsmen and tree climbers have years of hands on, industry experience. We don't just strive to meet your expectations, we aim to exceed them.

Tree Care Service
We love looking after and taking care of the largest living plant around. We provide a wide variety of services which gives us the opportunity to service everyone, whether residential or commercial.
Removing trees is one of our specialties and we take it very serious when it comes to removing a tree on a house.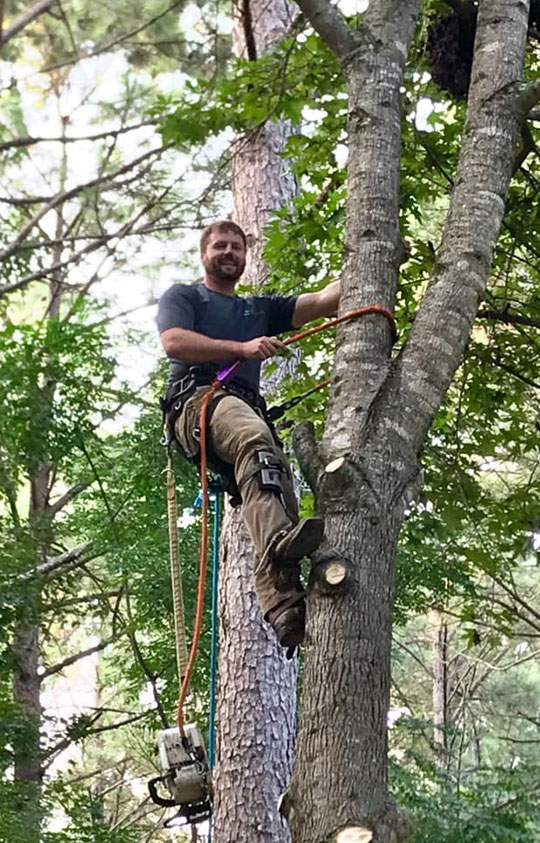 Nothing is worse then when a tree comes crashing down on your property during a storm. Count on us to be there.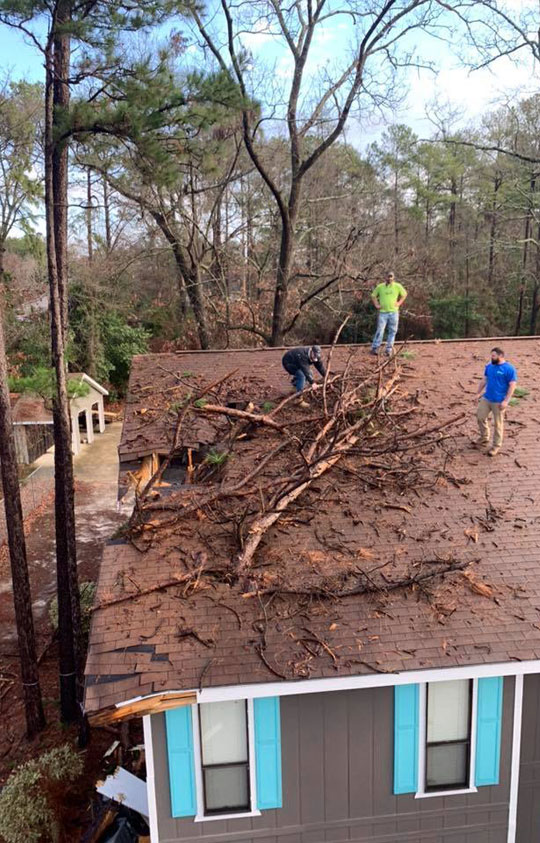 Trees damaged by wind, rain, hurricane, or storms can cause serious risk. Call us for emergency tree service.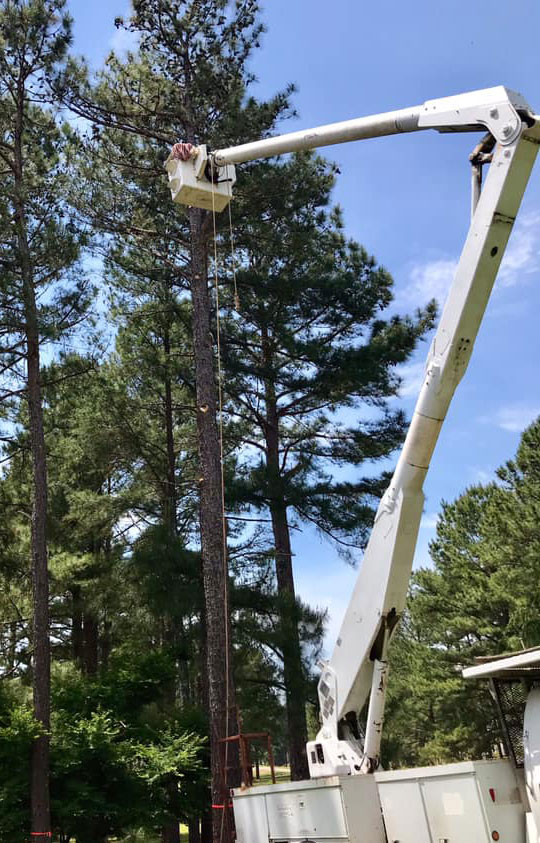 Client Testimonials

Tommy and his crew are simply the best. These guys are amazing at what they do. Top notch service and the best value for your dollar. I've used these guys on multiple occasions and they've exceeded my expectations every time. You can't go wrong with these folks.
Excellent service received by this group of extra nice people. They did an excellent job from beginning to end. When i went to look how they were doing, they were all done and every single leave pick up. I never seen anything like it…..THE BEST OF THE BEST.
Marcelo Aguilera
Google Review
Trees Are What We Do
Working with trees (especially fallen trees) can be risky. They have pressure points and the wrong cut can cause a limb to snap back with great force and cause injury. Please leave it to the professionals to get the job done and avoid any potential threats to yourself and others.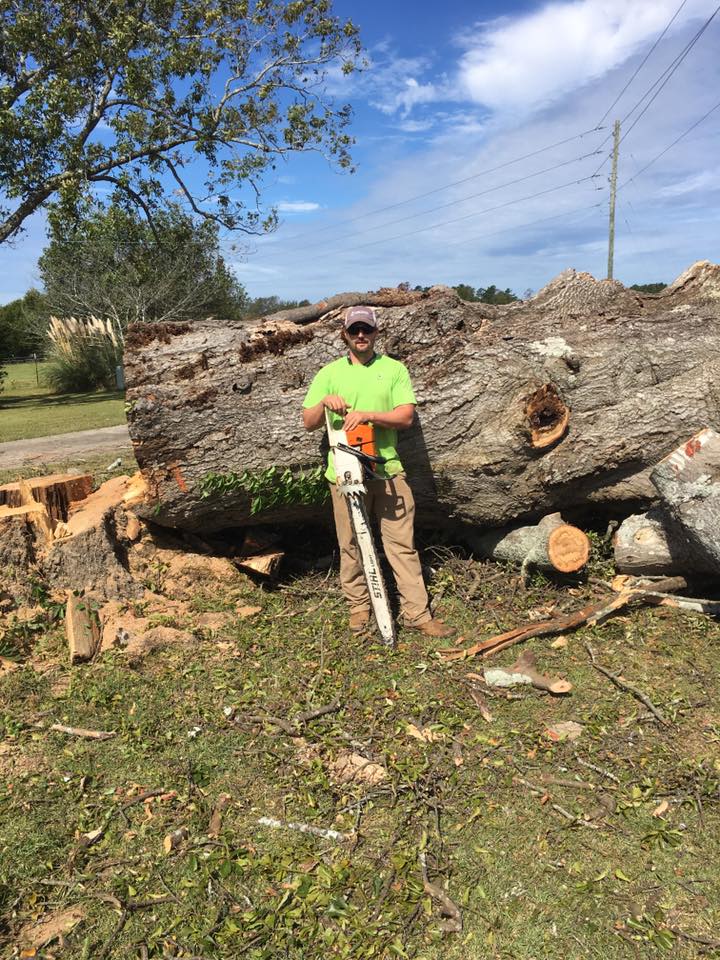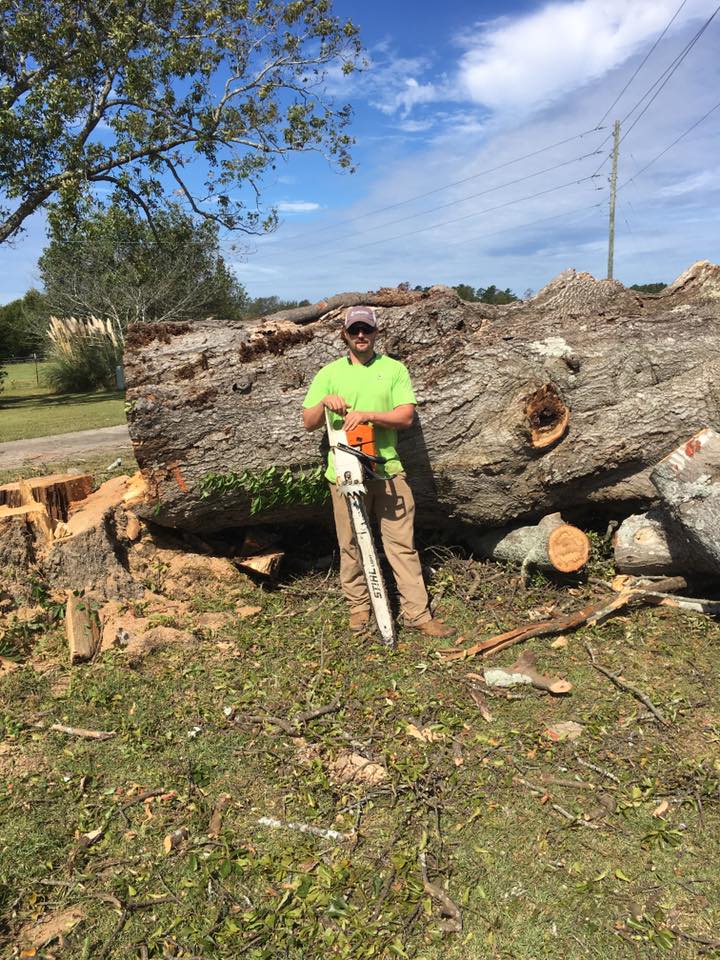 Let's Get Started
Call Thornton's Tree Service for Emergency Tree Removal, Stump Grinding, Tree Pruning or Planting.